Dr. James Brunie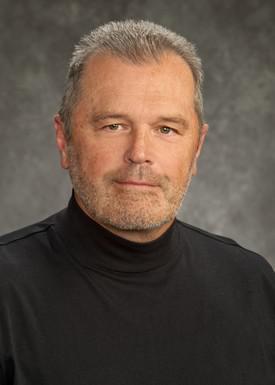 I was born in Alliance and graduated from Alliance High School.  My parents were both hard working people; my dad a welder for 47 years at Transue & Williams and my mom a motor assembler for 42 years at the Alliance Manufacturing.   When I graduated from Ohio State University College of Dentistry I chose to return to my hometown to establish my dental practice and raise my family. 
Starting from day one with just a single patient, I grew that practice over the next 24 years.  My parents' work ethic and working class background was the number one factor that influenced how I have dealt with patients and employees over the course of my dental career.  I think everyone should be treated with kindness, respect, as an equal and given consideration to their desires and needs.  I am a huge proponent of explaining treatment options to my patients and offering affordable alternatives.  I thoroughly enjoy dentistry and the challenges that treatment can present.
Patients often joke about not wanting to be at the dentist and my response is always, "Well you didn't see a big line going around the building when you came in, did you?"  Agreed, it is not the favorite destination for most people.  I "get" that dental treatment can be frightening, invasive of our personal space and oftentimes, expensive.  It is my job as a health care provider to be efficient in what I do, respectful of a patient's time and desires and to offer treatment in a caring and affordable manner.  This is my goal.  My amazing support staff enables me to make this a reality.
I am honored to be in practice with Dr. Crawford.  He is a kind and caring dental professional whose roots go back a century in this community.  We have been friends for years and our practice philosophies could not be more in sync.  Exciting things are happening in this office and I feel fortunate to be a part of it. 
Outside of the office a large portion of my time is spent, as my wife Vera would affirm, being the head boys' soccer coach at Alliance High School.  I have coached AHS for 20 years and thoroughly enjoy it.  Vera is a teacher of children with multiple disabilities at Jackson Middle School.  She is a saint on earth, her job requiring skills and patience that we mere mortals do not possess.  She is, by 10,000 miles, the best thing that ever happened to me.
We are the parents of five children and five grandchildren.  We enjoy traveling when our schedules cross in the summer.  Visits to grandchildren consume many weekends.
I appreciate and value the confidence and loyalty my patients have shown regarding the dental care they have received and look forward to continuing that care at Dr. Crawford's office.