Dr. James Brunie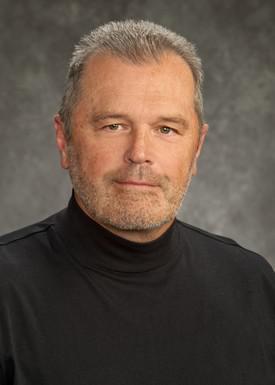 Dr. James Brunie was born and raised in Alliance and is a graduate of Alliance High School.  Dr. Brunie graduated from Case Western Reserve University where he majored in Chemistry and was admitted to Phi Beta Kappa National Honor Society.  He graduated with honors from Ohio State University with a Doctor of Dental Surgery degree.  Upon graduation from dental school Dr. Brunie returned to his hometown to establish his own primary care dental facility.  In 2017 Dr. Brunie joined the practice of his longtime friend and associate Dr. Randy Crawford. 
Dr. Brunie is a lifetime member of the Stark County Dental Society, Ohio Dental Association, and the American Dental Association.  Dr. Brunie possesses a wealth of dental experience and continues to enjoy providing compassionate and comprehensive care to his long-established patients.
Outside the office Dr. Brunie enjoys traveling the world and spending time with his wife Vera, a retired teacher of children with multiple disabilities.  He was for many years the head boys' soccer coach at his alma mater, Alliance High School and in 2019 was inducted into the Alliance High School Athletic Hall of Fame in recognition of his outstanding coaching career.  Dr Brunie and his wife have five children and five grandchildren with whom they share many weekends.
Dr. Brunie is excited to be a part of Dr. Albrecht's dental practice.  These two Alliance natives share a common goal of providing high quality dental care with an emphasis on compassion, thoroughness and gentleness buoyed by an extremely dedicated and knowledgeable staff.  The doctors and staff have but one goal – to take every patient to the highest level of dental health that they will graciously accept.