Teeth Whitening - Albrecht Dental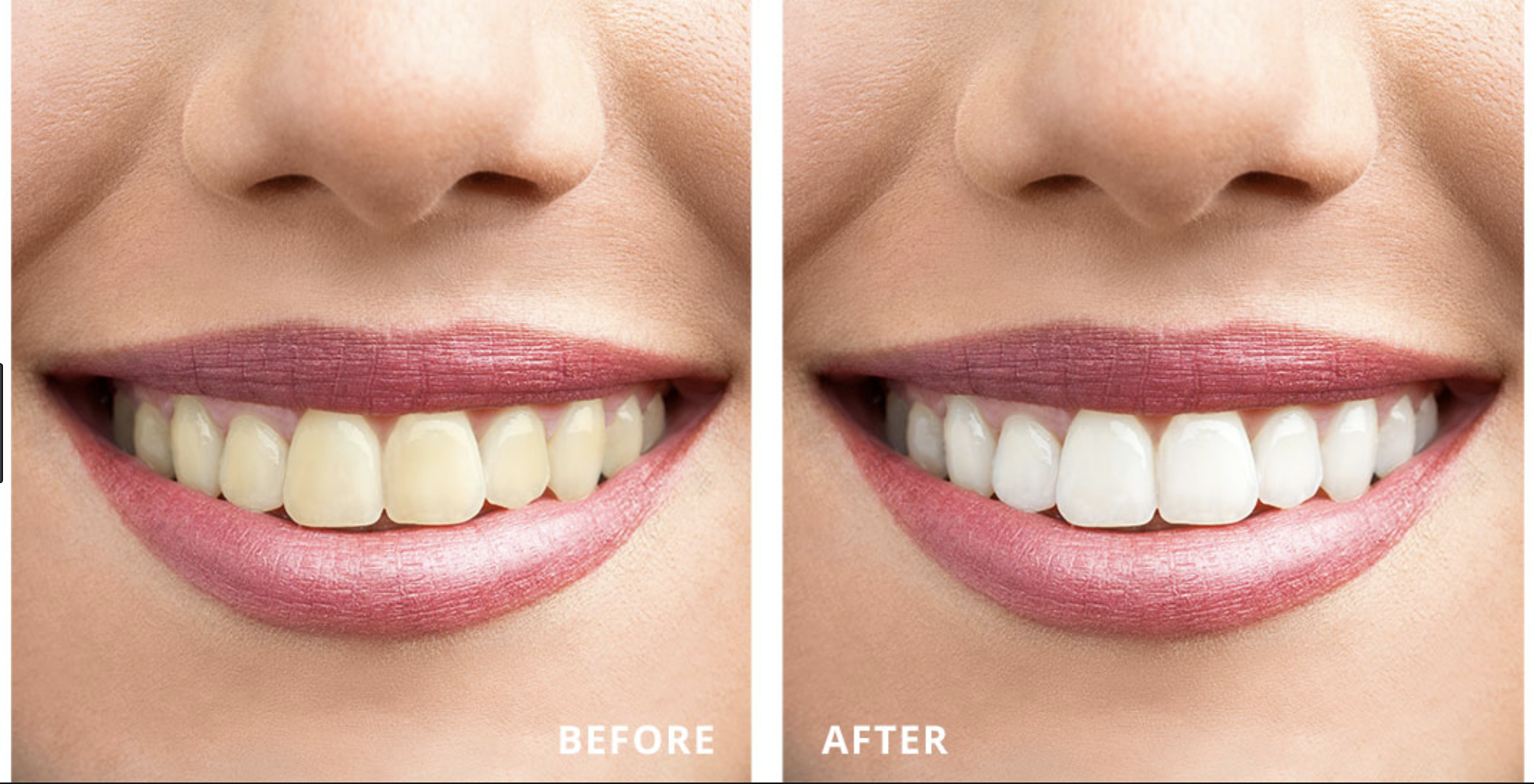 It's hard to imagine anything more appealing than a sparkling, white smile. Yet our teeth rarely stay as white as we'd like them to without a little help. Fortunately, that help is available right here at Albrecht Dental.
Teeth whitening done in a professional dental setting is a safe, effective way to brighten your smile. It's also perhaps the most economical cosmetic dental procedure. Depending on the whitening method you choose, results can be dramatic: in-office whitening, for example, can lighten teeth three to eight shades in a single hour.
Professionally supervised whitening will work faster, and protect sensitive gums and tooth-root surfaces better, than over-the-counter whitening products. Having an oral exam before you begin any whitening process is an important first step, as we want to make sure your tooth discoloration is not the result of a dental condition in need of treatment. We also want you to be aware that it can be risky to have whitening solutions applied to your teeth by untrained personnel in shopping malls. If you have any questions about which whitening method would be best for you, we would be happy to answer them.
Professional Whitening Methods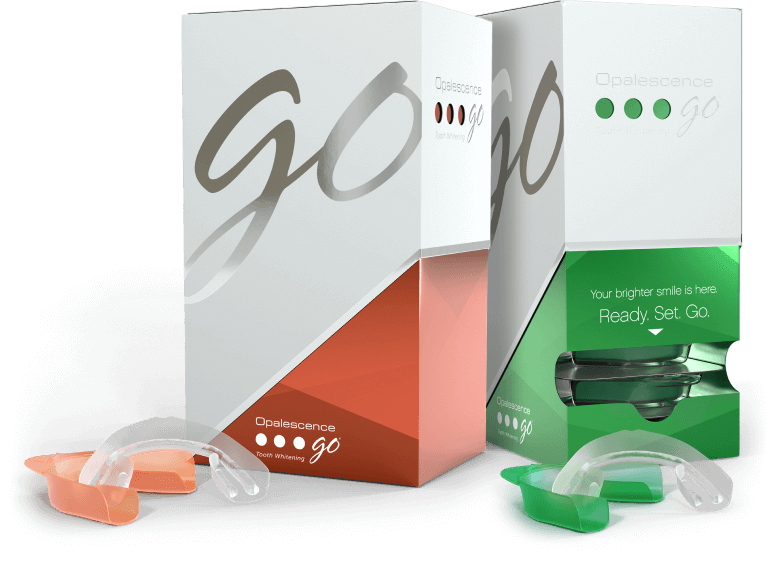 Opalescence Go At-Home Whitening— We are excited to offer Opalescence Go At-Home Whitening to our patients as a convenient and effective way to brighten your smile. Opalescence Go is a professional-grade teeth whitening system that is easy to use and provides noticeable results in just a few days.
Opalescence Go uses a patented, pre-loaded tray that is designed to fit comfortably over your teeth. Simply place the tray over your teeth and wear it for 15-20 minutes per day, as directed by Dr. Albrecht. The tray is pre-filled with a powerful whitening gel that contains potassium nitrate and fluoride, which help to strengthen your teeth while they whiten. Opalescence Go is available in a range of strengths to suit your needs, and is formulated to minimize sensitivity and provide consistent results.
One of the advantages of Opalescence Go is its portability and convenience. The trays are pre-loaded, so there's no need to measure out the whitening gel or use messy syringes. You can easily use Opalescence Go at home, on-the-go, or wherever it's most convenient for you. Plus, it's a cost-effective way to achieve a brighter, more confident smile.
If you are interested in Opalescence Go At-Home Whitening, we invite you to schedule a consultation with Albrecht DDS. We will evaluate your teeth and discuss your goals to determine if Opalescence Go is the right option for you. If so, we will provide you with the trays and instructions you need to get started, and we will be available to answer any questions or concerns you may have along the way.
Features:
No impressions or molds are required

It's ready to use right out of the box

The UltraFit tray conforms to any smile

Available in 10% hydrogen peroxide (wear 30–60 minutes for 5–10 days)

Available in 15% hydrogen peroxide (wear 15–20 minutes for 5–10 days)

Teeth whitening gel contains potassium nitrate and fluoride for patient comfort

Two flavors: Melon and Mint

Vegan—no animal products used

Certified gluten free

Certified kosher